RCScrapyard ► Tires for Tarmac Racing • for Radio Controlled Models.
| | |
| --- | --- |
| | |

Tires for Tarmac Racing
For Radio Controlled Beginners.
On Road Tires for Tarmac


Modern day RC Model Rubber Tires for tarmac racing, generally come in wide or narrow format and in three compounds … Soft, Medium and Hard, each compound corresponding to different track temperatures.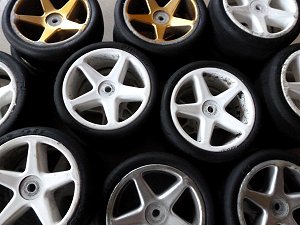 Inserts also come as soft, medium and hard and are necessary to provide subtle but potentially race winning differences in grip, dependant on the grain structure of the tarmac used in the construction of the track.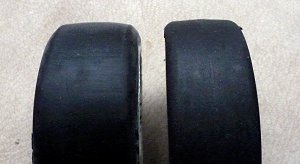 Club racers probably need just the three compound sets of tires, wide or narrow and with one particular type of insert. But if you are to venture into the world of National and International racing, you will need up to eighteen complete sets, to cover all the possible combinations of track condition, plus at least one set of wet weather tires.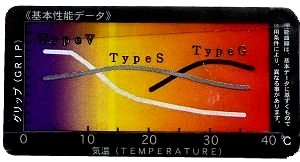 Determining the best tires and inserts for any given track on any given day can only come with experience, so on a new track to you, always ask the locals for their input. They should at least give you some idea what insert may be the best to use with your tire. The rest is based on the track temperature and the tarmac type.

Your practice run will prove if the information you glean is correct and once you feel satisfied with your tire choice, it is at that point you can begin to fine tune your set up with our step by step guide, linked at the end of this article.


Additives for Rubber Tires


There are a huge number of so called Tire additives out there for on-road slick tires and the majority do improve grip on most grades of outdoor tarmac constructed tracks, as well as indoor carpet tracks.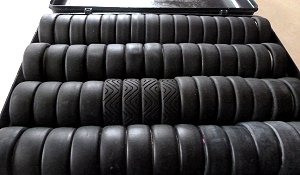 The way additives work is to soften and make the rubber slightly tacky or sticky. The effect does wear off as the race goes on, but can give you the 5% you need to get your nose in front. The only disadvantage is that the effective life of the tires is reduced … a price you have to pay if you have the need for speed.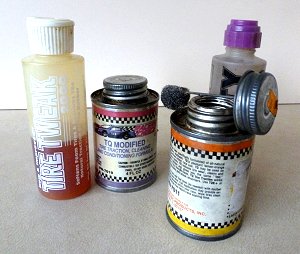 In the UK, Wintergreen based additives have been banned for a number of years, because of their tendency to adversely affect the tarmac on outdoor tracks, but they are still allowed in a number of other countries, so if you intend to race internationally, check the regulations of that country regarding additives beforehand.

Also check out my article for On-Road Carpet Tires.



▼ Scroll Down for More Articles and Advice ▼




Or, check out our RC Model Car Setup Guide




---
---
---
---
---
---
---
---
---
---
---
---

On/Off Road
RC Models:

Radio
Equipment:

Accessories: