What is a Slipper Clutch


More often installed on off road RC Models, the Slipper Clutch has been around since the late 1990s. Basically the idea is to prevent wheel spin and increase traction under acceleration, to improve the cars stability from a standing start, when landing from jumps or on corner exits. It also protects the spur gear and drivetrain, to some degree, when using a high torque motor.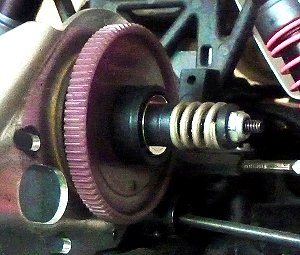 The design is quite simple, employing two independent metal plates, one generally fixed to the spur gear and the other to the drive mechanism, clamping onto a fibre or rubber ring or pad. Adjustment is commonly achieved by slackening or tightening a spring loaded nut on the end of the spur gear mount.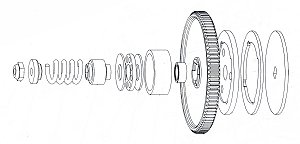 Setting up the slipper clutch can take some time and is a matter of individual preference, but normally the way to do this is from a standing start, jamming on the throttle and simply getting the feel of the car for that particular surface, being grass, gravel or dust. Personally I adjust it to give me around a metre and a half slip, before it achieves full drive. Wear on the slipper clutch is natural and often has to be readjusted after each race.


The Hydra-Drive


The Hydra-Drive, or Fluid Coupling, was originally designed in the 1950s, but only came to RC a couple of years after the introduction of the slipper clutch. In principle, the Hydra-Drive is supposed to give similar results to the slipper clutch but need less continuous adjustment. In practice, for me anyway, it was not easy to live with.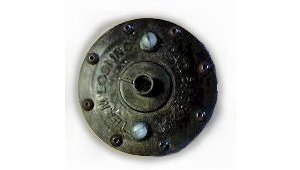 Hydra-Drives employ two independent impellers, immersed in silicone oil and enclosed in a sealed housing. Again, like the slipper clutch, one impeller is fixed to the spur gear, the other the drive. As power is applied, the spur gear will spin its impeller, until through the oil, drive is picked up by the drive impellor.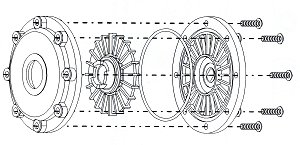 The only real way to adjust the drive was to change the oil viscosity, or in some, the gap between the impellers could be adjusted by shims. All this took time and as far as I am aware, the Hydra-Drive is no longer used in RC.



For More Setup Information check out my Hints and Tips page.