What Dampers Do


Dampers, Shock Absorbers, Shocks … call them what you will, they are one of the least understood, but most important tools you have for adjusting the handling characteristics of your RC model.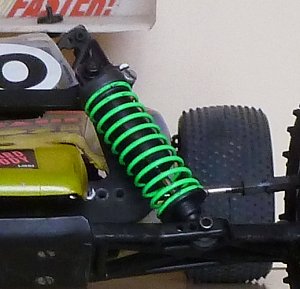 In this article, I will endeavour to explain just what you can achieve by making simple tweaks to your shocks and how these tweaks can keep you ahead of your opposition on the track.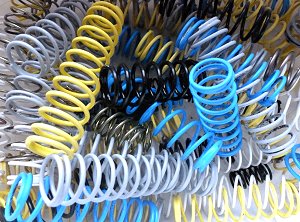 In dictionary terms "Damper" is described as … "A mechanical device to absorb the energy of sudden impulses." … In plain language, they stop your car from bouncing all over the track.


How Dampers Work


Basically what you have is a small amount of silicone oil contained in a sealed cylinder. Through the centre of that cylinder is a metal shaft and on the end of that shaft, a piston with a number of small holes in it. Pulling, or pushing the shaft in and out of the cylinder, your will notice a certain amount of resistance as the oil is forced through the holes in the piston.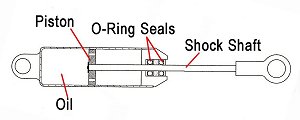 To manipulate that resistance you have two options. You could use thicker or thinner oil, or change the size of the holes in the piston. So if you have thicker oil, or smaller holes, you have more resistance. Less viscous oil or larger holes, less resistance. This simple physical relationship, coupled with a good set of tuning springs, is all you need to set-up your car to beat the rest.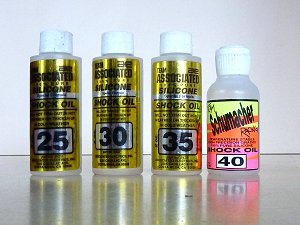 Out on the race track, the main thing you want to avoid is your car bouncing around all over the place, sliding, or even rolling over when you negotiate a tight corner. To prevent this you need to make changes, but before you make those changes you need to consider what your problem is for that particular track. How your model reacts when cornering … does it Under-steer? (Slide towards the outside of the corner) or Over-steer (Turns towards the inside of the corner). Does it react differently when you exit the corner to how it did when you entered it?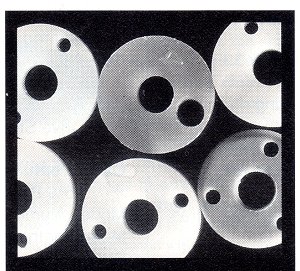 Once you have decided what your problem is, go to our "Set-Up" page linked below and follow the step by step instructions. But remember to only make ONE change at a time. If the first suggestion isn't enough to cure the problem, add the second … and so on, until you find that perfect setting. Good luck and good racing.



▼ Scroll Down for More Articles and Advice ▼




Or, check out our RC Model Car Setup Guide