Get More from your Bearings


If you are serious about your racing, looking after your bearings is essential if you are to remain competitive.
My own experience is in both Off and On Road, National and International Car racing, but most of these tips could be useful to all forms of RC.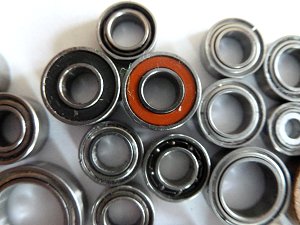 Shields: The main problem with Ball Bearing Shields is they create friction and obviously the more you can reduce friction, the more efficient your bearings will be, so here's a tip that does just that.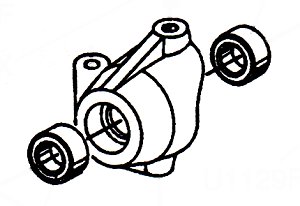 Wheel Bearings always come in pairs, positioned side by side. If you think about it, the two inside shields on each bearing are not required, so ... you can remove them using a small jewelers screwdriver ... simple. And in one fell swoop you have halved your wheel bearing friction.

Cleaning: All Bearings need to be cleaned from time to time. Depending on how focused and competitive you are, this can be as often as after each race meeting, or just once or twice a year ... For Club Meetings once or twice a year might be all you need if you are easily beating your competition, but for the BIG meets you need that extra 5% or 10% just to be up with the rest.

What you need is a small glass jar, a jewelers screwdriver, an old tooth brush and some Isopropanol.
Remove the shields, then drop the bearings in the jar, add some Isopropanol, pop on the lid and shake well. Empty them out, give them a good brushing and make sure they spin free then repeat the process. Clean the shields separately. Once you are satisfied, lay them on a piece of kitchen roll and allow to dry.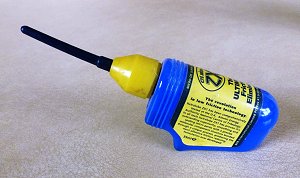 Lubrication: The arguments I have had about what lubrication to use you wouldn't believe. Some of the top racers of my day swore they didn't use any at all, but cleaned out the original lubrication and ran them dry ... they also admitted to fitting a new set after each meeting ... well, they were getting them for free.
My tip is, yes even with a new set of bearings, clean out the original lubrication (as described above) and with one shield in place use the thinnest oil you can find ... I recommend ZX1 (Zed Ex One) or sewing machine oil.


Ball Bearing Shields


If you were to ask anyone with a modicum of experience in RC, they will tell you that the best modification you can make to a basic RC model, is to add a set of ball bearings.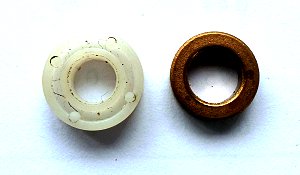 Quite a few of the entrance level models at the time this article was written, come with plastic and sintered brass bushings (ring type bearings). If these bearings are installed in the model and coated with grease as advised in the car manual, dust and grit can be caught in that grease and be dragged into the bearing where it can abrade the shaft that spins in it and it won't be long before it becomes a very sloppy fit, causing all kinds of problems.

But what should you look for when buying bearings? There are a number of types of seal used on ball bearings and there is much debate concerning which is the best for RC.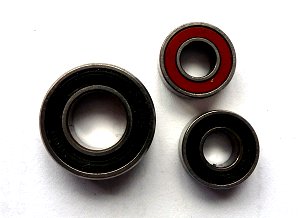 Rubber and Cork bearing shields are two of the more common types available, but although they are very effective when it comes to preventing dust and grit entering the bearing, they also create more drag in the bearing due them rubbing against the bearing to create friction. For this reason, if I wanted to race my model at any level and that model was fitted out with rubber or cork shielded bearings, I would change them ASAP.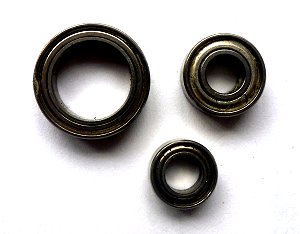 Steel and Teflon bearing shields may not be as effective as the rubber shielded versions, but they don't rub on the bearing, so little or no friction is created. The problem with this kind of bearing of course is that they need much more maintenance and are often more expensive.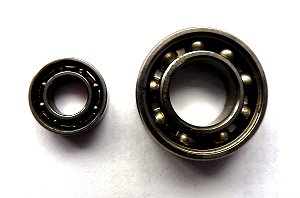 Basic shop bought bearings generally come packed with grease for their lubrication. However, if you want to have your bearings spin freely; grease is not the best thing to use. So, before you install your new bearings in your car, the first thing you need to do is clean out the grease with something like isopropanol and replace with thin oil.



For More Setup Information check out my Hints and Tips page.