On Road Indoor Carpet Tires


Some indoor carpet tracks do not allow you to use anything but foam tires. The reason being the wear on the carpet some soft rubber tires, such as Proline Hawgs and Schumacher pin-spikes can create. But on some tracks, where a combination of carpet and wooden board is used, rubber tires may be allowed.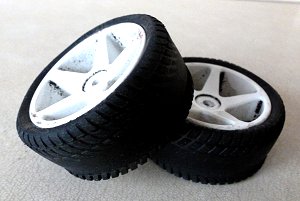 Sponge or Foam Tires


Basically there are three foam compounds available: Soft, Medium and Hard.

Soft foam tires will normally provide the best grip on most carpeted tracks, but wear faster than other compound tires. They also wear unevenly. Cornering always puts more stress on the outside wheels, so naturally they will wear more. Therefore, in an effort to even out that wear, the wheels must be swapped over from side to side after each race and re-trued before the next race meeting.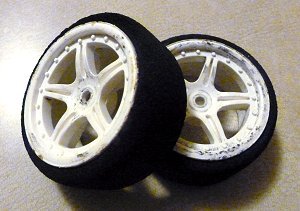 Incidentally, if you are looking to learn or hone your drifting skills, try a set of hard compound foam tires. They may not be the best tires to win races on a carpet track, but the fun level is brilliant.


Foam Tire Additive


Most indoor carpet tracks allow some kinds of tire additive, but not all. One guy at our local track, used to dip his foam tires in a glass of light ale.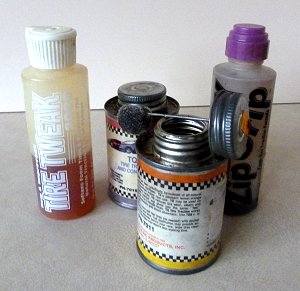 Although this form of additive may seem a little odd, there are a high number of weird and wonderful concoctions used by racers in the RC world and just as many available commercially, most of which will improve grip … if that is what you want.


Rubber Tires for Indoor Tracks


Unlike outdoor racing where track temperature comes into play, indoor tire choice is comparatively easy.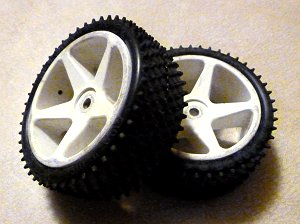 On tracks where rubber tires are allowed, with a combination of carpet, board or other surface type, the choice of tire is generally determined by the areas of track where the grip is least.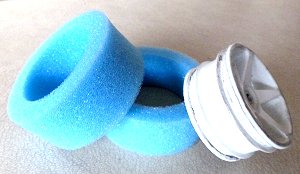 Local knowledge on these tracks is always helpful as a starting point, but don't always accept any suggestions as being the best. Trial and error, on your practice laps, before racing begins in earnest, can often highlight a different tire more suited to your particular driving style.

Also check out my article for On-Road Tarmac Tires.



▼ Scroll Down for More Articles and Advice ▼




Or, check out our RC Model Car Setup Guide