RC Scrapyard ► Bump Steer Explained • for Beginners in Radio Controlled Model Racing.
| | |
| --- | --- |
| | |

Bump Steer Explained
For Beginners in RC.
What is Bump Steer?


In plain language, Bumpsteer is exactly what it sounds like. If your car goes over a bump, it will affect the toe-in setting and can on some tracks make handling of the car in a straight line difficult.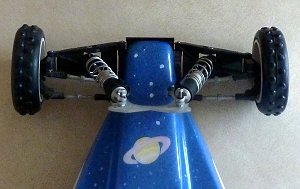 To check if your car might have any problems with bumpsteer, have it in race mode, with the motor and battery etc in position. Place the car on a flat surface and push down your car at the front. Looking down from above, keep a close eye on the wheels and watch for any angular movement to the side. If there is then you have bumpsteer.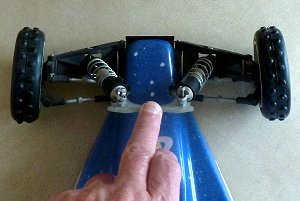 For off road cars, because of them having longer dampers in comparison to on road, a small amount of toe out is considered by many as acceptable in the lower position and can sometimes be used as a tuning option because of its aggressive effect on turning ability when entering corners. On road cars, because of the shorter damper movement and the greater need for precise steering and stability in a straight line, generally have less of a problem. However if bumpsteer is detected, drivers generally try to eliminate this as much as possible.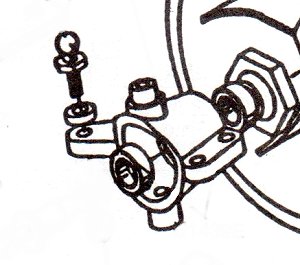 The standard settings for most kits from all manufacturers are adjusted to reduce bumpsteer as much as they can and it is only when you come to make changes to those settings yourself, to suit your personal driving style that bumpsteer can become a problem.

Any changes you might make to the steering links or the caster could induce some bumpsteer, so you should check for it each time you make any adjustments in these areas.

To adjust bumpsteer try adding or removing washers under each steering link outer ball stud. More washers will increase and fewer washers reduce bumpsteer.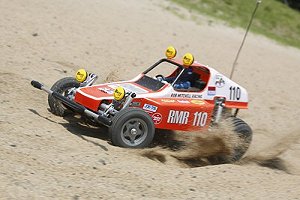 Steering geometry can be tricky to setup for those new to the sport and even some more experienced racers can struggle with this problem. So, unless you are having major problems with your cars handling, try to avoid making any radical changes and if you do, remember to only make one change at a time and make a note of it for future reference, incase you need to remove it.



▼ Scroll Down for More Articles and Advice ▼




Or, check out our RC Model Car Setup Guide




---
---
---
---
---
---
---
---
---
---
---
---
---
---
---
---

On/Off Road
RC Models:

Radio
Equipment:

Accessories: