What is Ackerman?


If you place your car on a table facing away from you and turn the steering to full lock to the left, you will notice the angle the left hand wheel has turned is more than that of the right hand wheel. That is the Ackerman effect.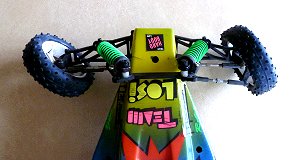 Moving your car to the edge of the table, with the wheels still on full lock, push it round a complete circle. What you will notice, is the diameter of the circle made by the inside wheel, is smaller than that of the outside wheel. This is a good thing.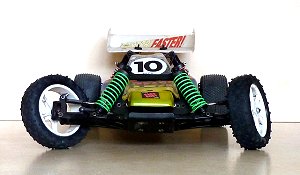 Consider what would happen if both wheels turned to the same angle. In this example, the inside wheel would have a tendency to drag sideways, making the car unstable and difficult to drive.

The standard kit setting on the majority of RC Model cars, are generally pretty good for beginners, but when your experience increases, you will find out just what tuning your Ackerman can do for your driving style and why it can be helpful when setting up your car for any particular track.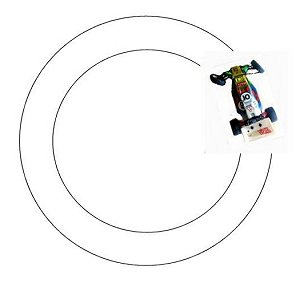 Some of the cheaper RC Models have fixed position steering links. Others have various methods to change Ackerman settings, like changing shims under the ball connector etc. These days, most modern cars allow you to adjust your Ackerman by lengthening or shortening the links by simply removing two screws and repositioning the links in relation to the front suspension arms.


How Ackerman affects your Car


Lengthening the drag link, by adjusting the pivot points of the steering arms back towards the centre line of the rear axle, will give you Less Ackerman, providing you with more aggressive steering as you enter a corner. Useful on slippery tracks, to counter when the car tends to slide to the outside of the corner as you first turn into it.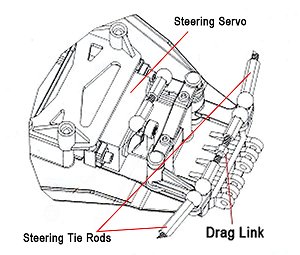 Shortening the drag link, by adjusting the pivot points of the steering arms more forward of the centre line of the rear axle, will give you More Ackerman, making cornering less aggressive, more predictable and improving car stability, better for high grip tracks, with smooth sweeping corners.

How to implement these adjustments varies from model to model so you will have to refer to your manual for full instructions.



▼ Scroll Down for More Articles and Advice ▼




Or, check out our RC Model Car Setup Guide