Choosing a Transmitter


When you first started in RC, you may have purchased a package that came with the car kit, motor, battery, charger, ESC and radio system complete. The transmitter was probably just a basic steer wheel, or stick type, with nothing more than forward, reverse, left, right and simple trim settings to centralise the servo and ESC.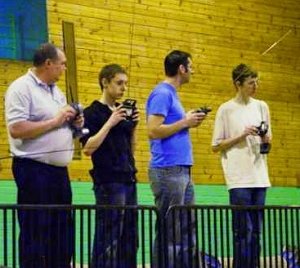 After a while, as your enthusiasm grows and your experience increases, you will want to move on to a better radio system, with more setting options, but where do you begin?

Choosing the right transmitter is a personal thing. It has to feel right, have the balance you like, not be too bulky for your hand size and have all the features you might need to set up your car to your driving style.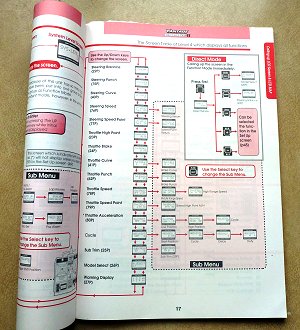 Transmitters these days are highly sophisticated pieces of engineering and once you choose your transmitter you will probably stick with it for the rest of your competitive career.

Don't just go for the one you see in a review that looks and sounds like the best thing there could ever be and comes at a bargain price. Then when it arrives through the post and you get it in your hands it just doesn't have the feel you thought it would have. Sits awkwardly in your hands and is so complicated to set up you need a university degree to understand it.

Talk to the experienced racers at your local track, ask them their opinion, see what their transmitter is like and if they will allow you to, hold it in your hands and see how it feels. All the best buys in life are made by recommendation. Then, once you have some idea what you are looking for, look on the internet for that model to get the best price, or go to a dealer and check out the latest models.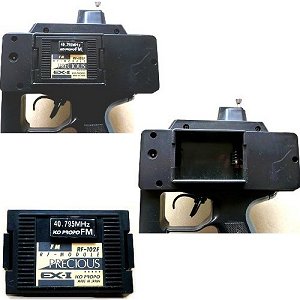 Frequency choice depends on where in the world you live and what form of RC you are into. Fortunately, most of the top end transmitters can change to different frequency ranges by simply fitting a different module, so if you ever move up to an international level, you don't have to buy a new transmitter, just a module and receiver.